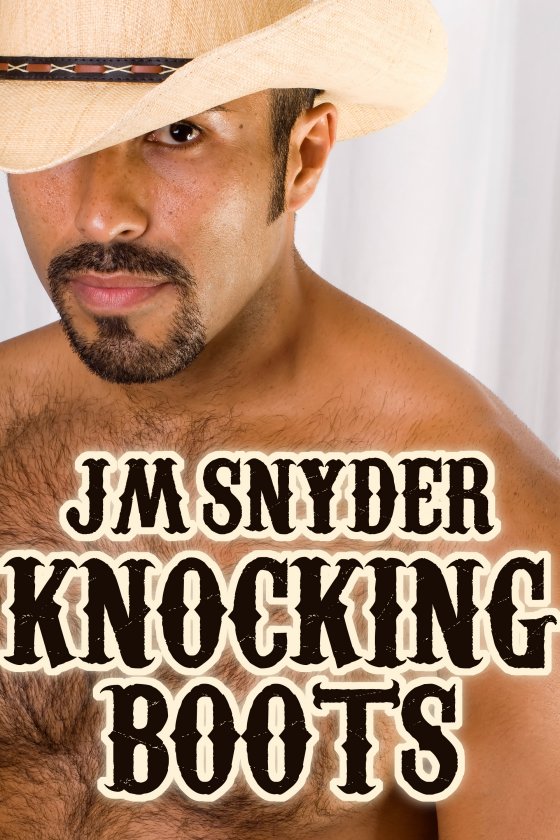 Genre:
MM Cowboy/ Western
Length:
short story 7,797 words
Blurb:
Johnny thinks he's the only guy on the ranch interested in sharing a fellow cowboy's bedroll ... until he witnesses an illicit tryst between his foreman Hal and another ranch hand named Delfino. After watching Delfino pleasure Hal, Johnny can't get the Mexican

vaquero

out of his wet dreams. He wants Delfino to do the same things to him, and he'll do whatever it takes to hook up with the cowboy.
To his surprise, Delfino doesn't mind showing Johnny a good time in the barn ... for a price. Once the two men are alone, Johnny learns first-hand just how well a hot stud like Delfino can please a man.
Review:
Johnny keeps to himself mostly s the other ranch hands don't figure out his secret that he is into men, though most quit asking m him to go with them on outings to town to drink and get women since he always refused. One evening he is in the barn when a hand and the foreman come in and indulge in what he though only existed in his fantasy, man n man sex. He finally decides to approach Delphino no matter what it costs him.
This was a good story. It had a decent story and hot sex. Though there was no real plot or suspense. I think this would made a very good longer story with more drama and plot, as it was it was mostly just sex but it was really hot.
Recommendations:
If you like cowboys, ranch hands, and hot sex this is for you
Author Twitter:
jmsbooks llc