Oh My My this one is good! ! And I love the Cover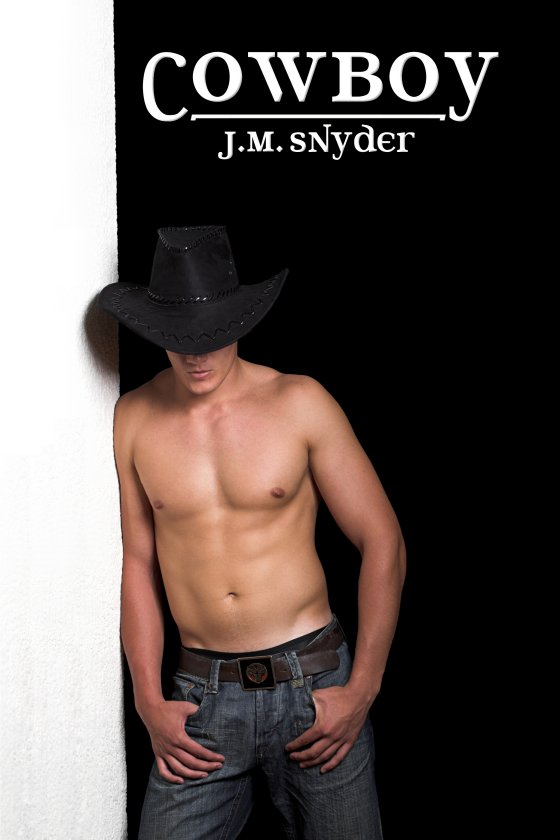 Length: 56,412 words (Novel)
Blurb:
Marcus was just passing through Texas when he met Kent. In his cowboy hat, low-riding jeans, and black boots, Kent
looks like the type of guy Marcus desperately wants to love.
But two years later, he's discovered Kent is cold and distant, the quintessential American cowboy, and spends more time drunk than sober. Marcus can never predict his mood and blames himself for the flailing relationship.
Then, one day when Kent rides into town, Marcus finds a young runaway hiding in their barn. Luke is warm, loving, and quick to please ... everything Kent is not. Though the answer seems obvious, Marcus finds himself torn between the boy who demands his love and the man whose love he craves.
Review:
Marcus has an obsession with cowboys when one day he was hitching he saw Kent and fell in love at once. After two years of living with Kent he found he wasn't Mr. perfect or the image he and everyone else see when they look at him but he still loved him. One day he found a young runaway n the barn that was also the perfect image of what he was looking for and he also wanted Marcus, He was offering Marcus touches and love like Kent would never offer.
This was a very lovely heart-wrenching story of a young man that knows what he wants, thinks he found it but has something missing. His life is far from storybook yet his fantasies are very storybook romance, and boy does he have some hot fantasies and dreams. When he meets Luke the story goes into Marcus' being torn between the new hot man and the older man he thought he loved but was disgusted by as well. I could just feel his heartache and pain and confusion. The only thing I would have liked to see more of Kent, why he drank so much, why he didn't offer Marcus the love and sexual fulfillment he needed and why he was like he is in general. I liked the twist ending, it came as a slight surprise and I would have liked to seen this elaborated more on also. What a great story
Recommendations
: If you like hot cowboys, older men, flowers, farmers markets, runaways, angst, heartbreak, very hot sex, this one is for you!
Author Twitter:
jmsbooks llc