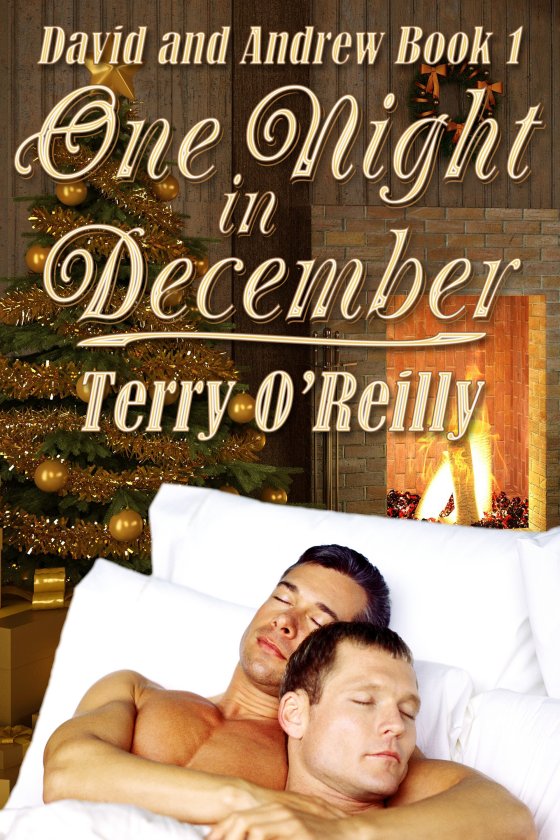 Title:
One Night in December
Series:
David And Andrew book 1
Warning: Once you pick this up you won't want to put it down until its done, then you will want more, be prepared to buy the next one..
Blurb:
David Bennett is a widower. He had a wonderful relationship with his wife, but now she's gone. He decides he's done with relationships -- he has no sex drive and no interest in life in general.
Andy Barnes is a homeless man who often stands at the end of an exit ramp begging for help. For some unfathomable reason, David is always tempted to pick him up on his way home. One wretched night in December, fate intervenes and David finds himself bringing the man home and into his life.
Much to his surprise, he begins to fall in love with this down and out young man. As love returns, David realizes he does have a reason to go on with life after all.
Over the next few years, the two face life as a partnered gay couple with humor and courage. Each year brings with it happiness, tragedy, joy, and sorrow; the stuff life is made of. Along the way, the love the two share for each other helps them to overcome all obstacles and face all challenges.
Review:
David is a widower with a secret. He has always has the need for mansex but when his wife died that seemed to have died also. He has found himself however intrigued by a homeless man at the exit he passes daily. One icy night in December he drives by seeing the object of hi fantasies being mugged. He stops and without thinking gets him in his car and takes him home. Both his and Andrews life changes from that moment on.
This story was amazing! I found it beautifully written and such a poignant story of a man dealing with his sexual identity, dealing with loss of a wife and the change in his life that brings, meeting someone that puts a fresh breath of life in you and make you want to live again, then having to deal with the consequences that brings into your family and job. Beautiful! Beautiful!
Recommendations:
If you love a poignant story of destined love, or love at first sight, love with consequences, acts of kindness, and sensual romantic sex this one is a must.